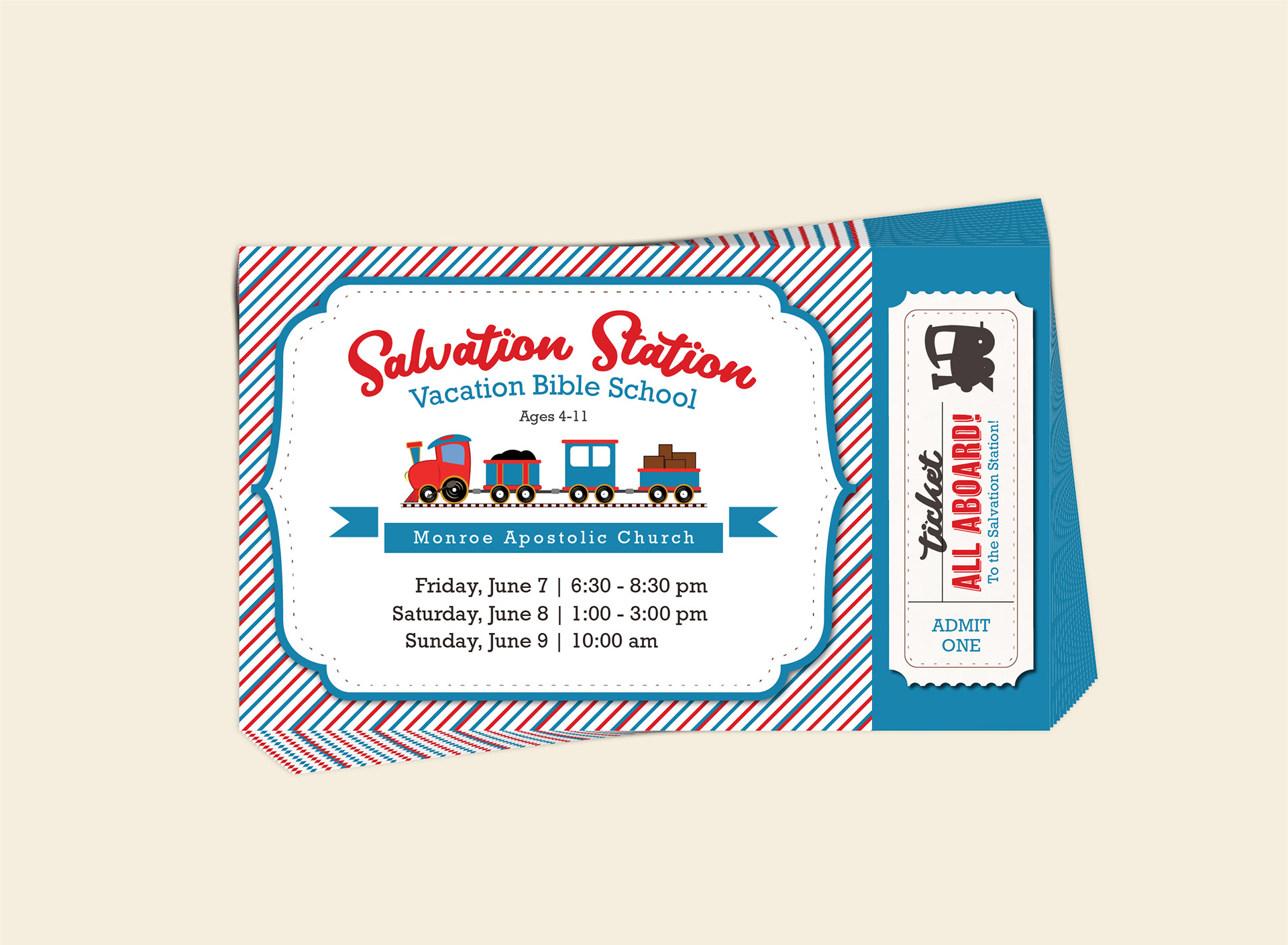 Introduction
Create invitations that both excite and show kids what vacation Bible school will be about.

Solution
Flyers that also act as a train ticket! It's cute, fun, and interactive. (Look at image above)
It was thought that it would help if some decor matched the actual flyers. We came up with themed posters (shown below) that speak to the theme of salvation.