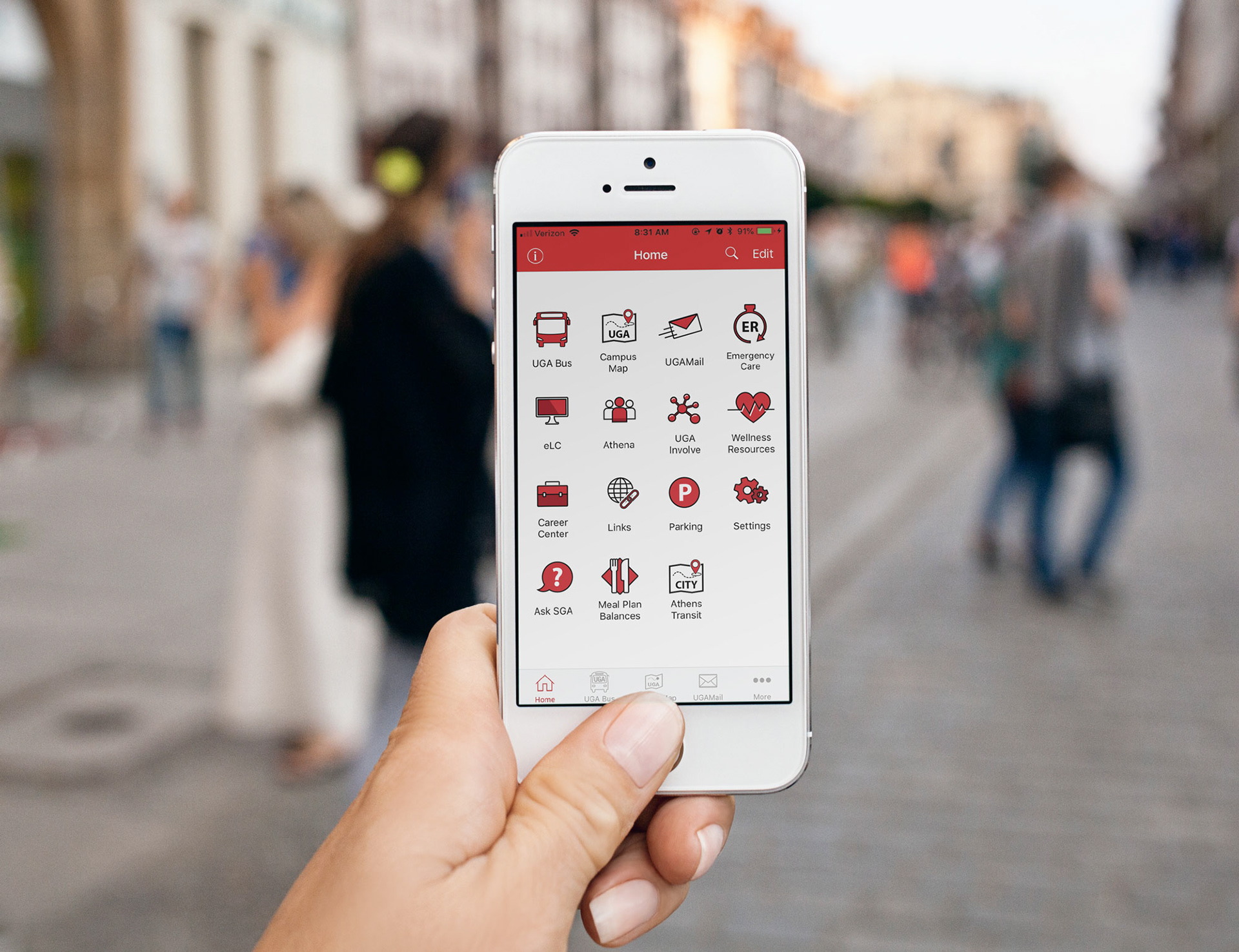 Introduction
This was project was my own undertaking. These icons are NOT actually used in the app, however, these are how I would modify what the UGA app currently uses.
When I made these icons, the UGA Mobile App (where I worked at the time) was using a linear, all-black icon style. I didn't want to stray far from that, but I did want color.
My Solution
UGA is all about red and black, so I went with that color scheme.
I wanted shapes that were fun, but also telling as to where the user would be lead by clicking on the icon.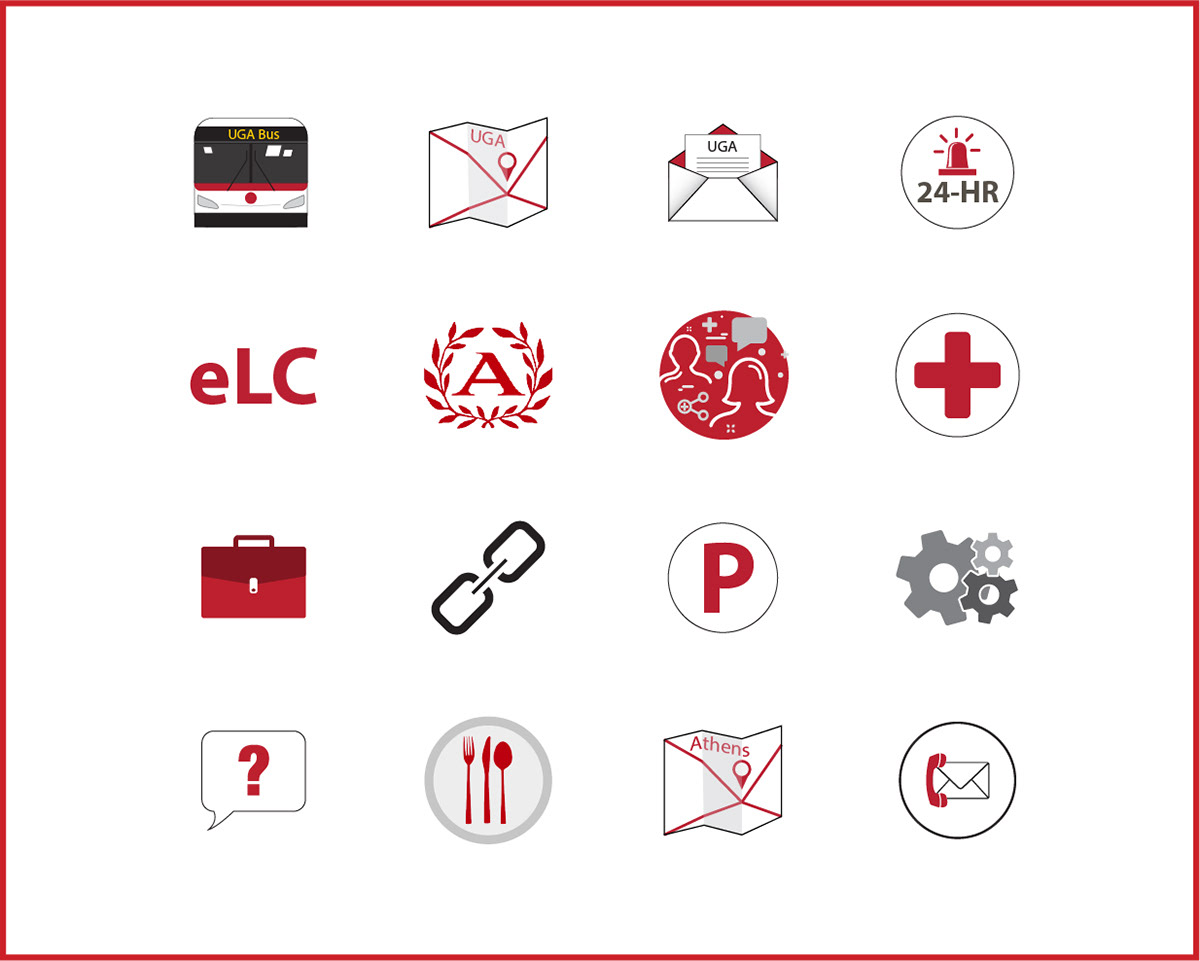 Preliminary concept based on the icons that are already in use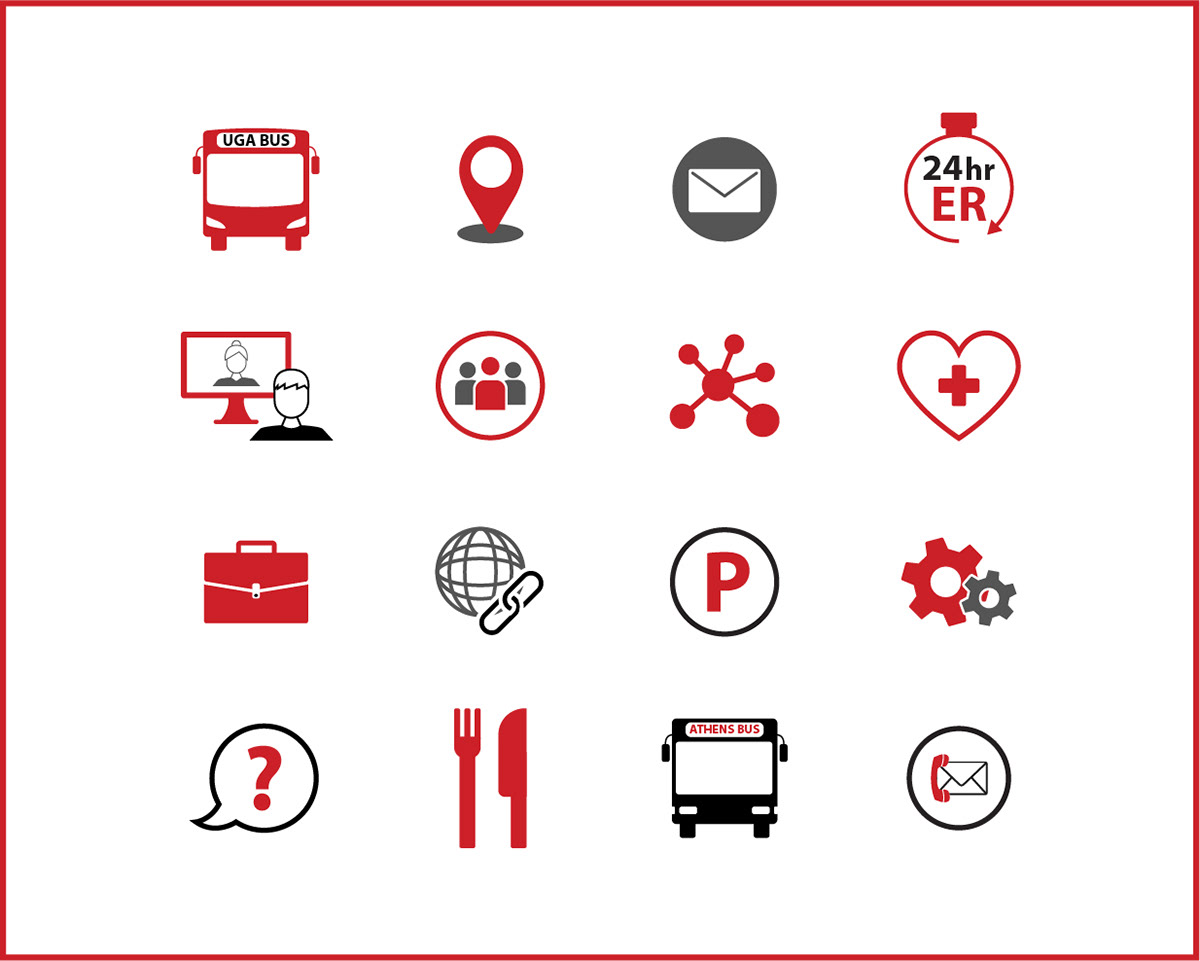 Developing a new, simplified style and adding grey into the color palette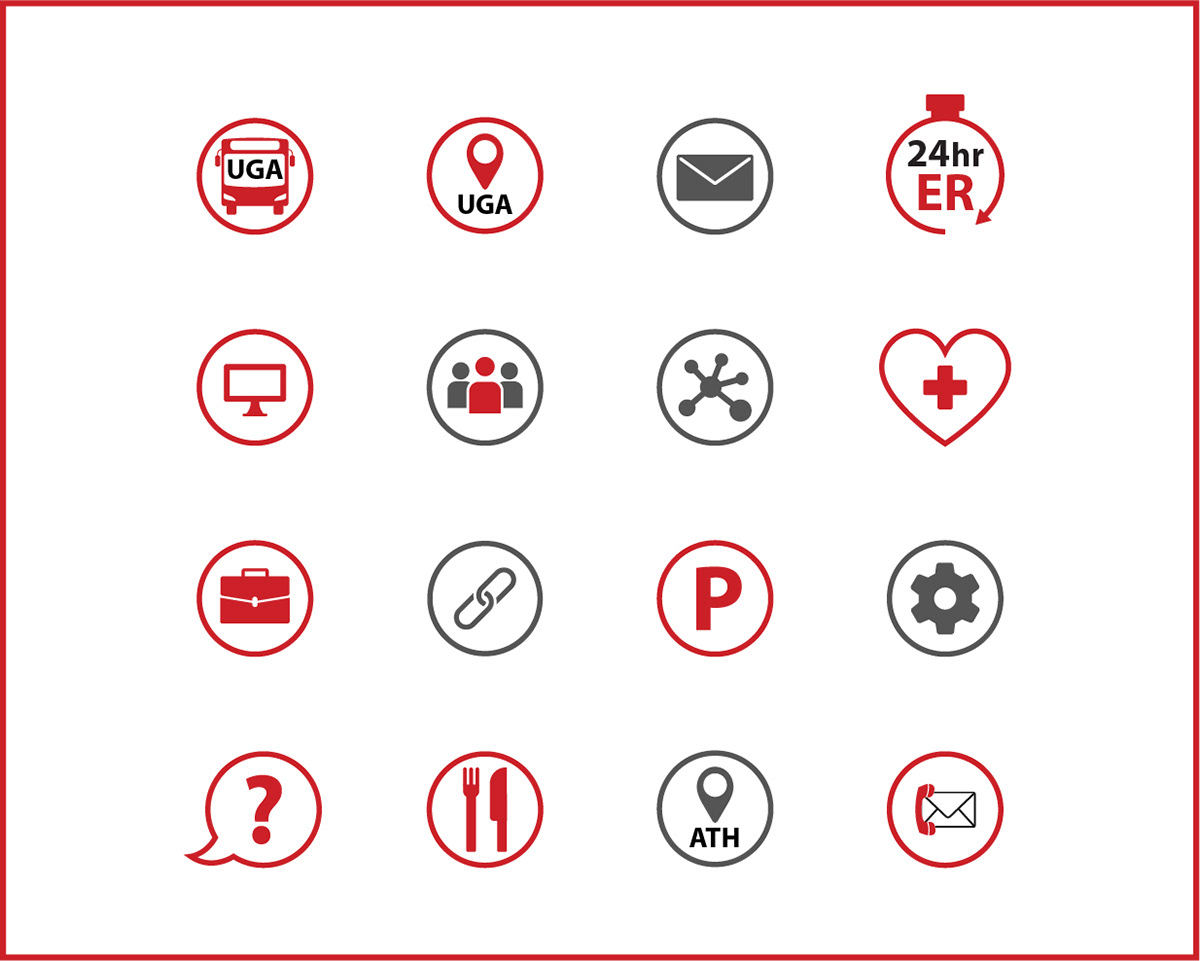 Explore what it would look like for all icons to be in a circle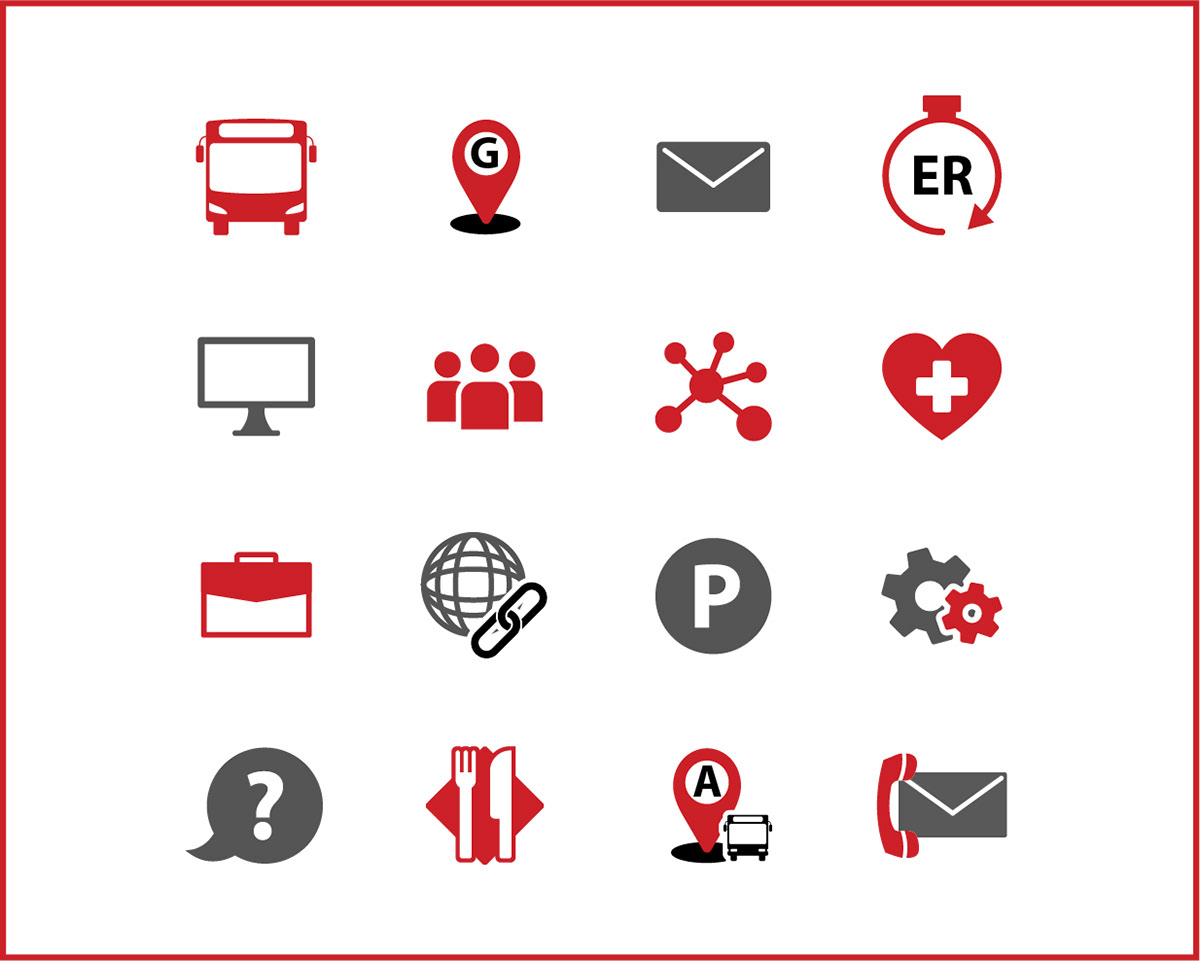 Opposing the 3rd idea, do not enclose any icons in a full circle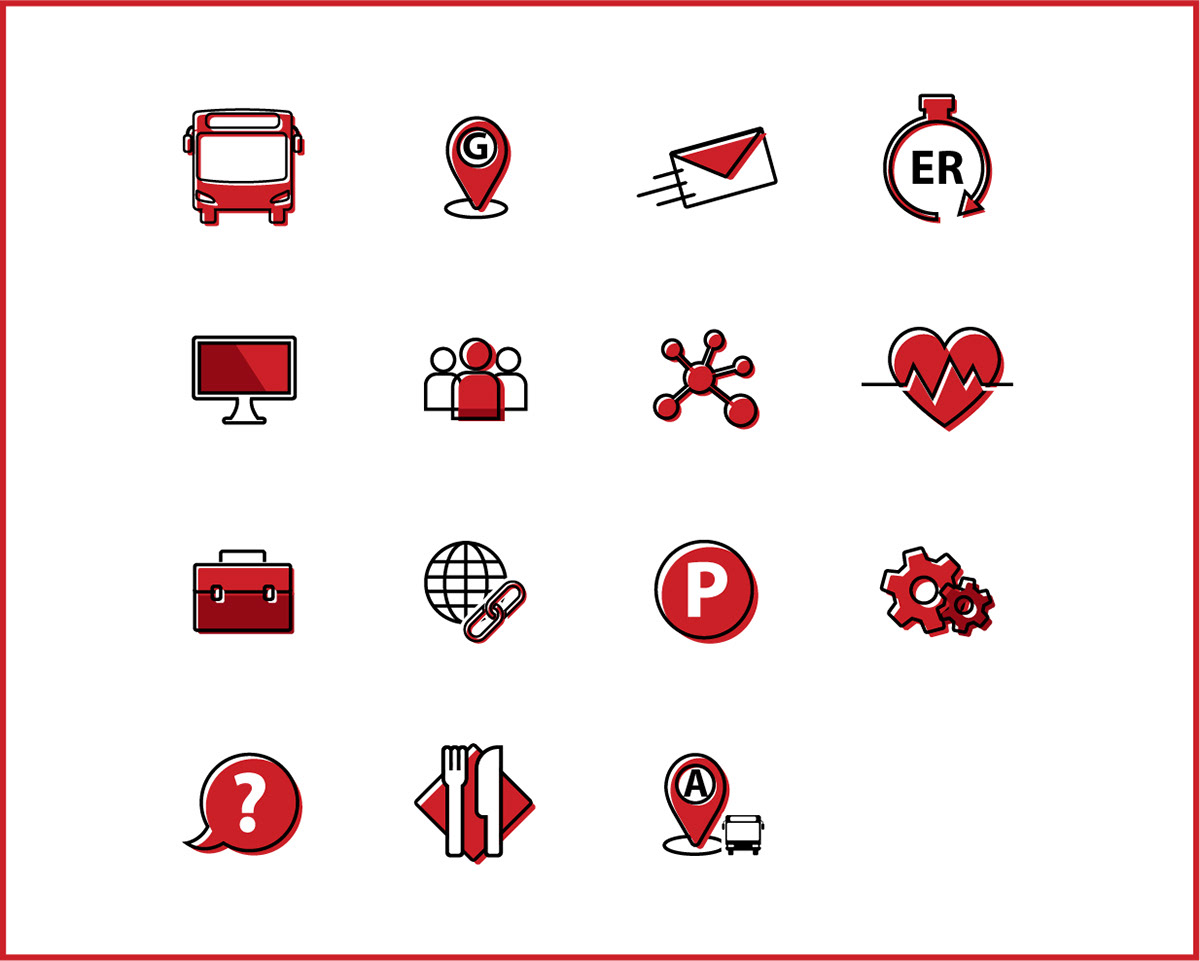 All icons are are outlined in black, and the color is shifted to give it depth and interest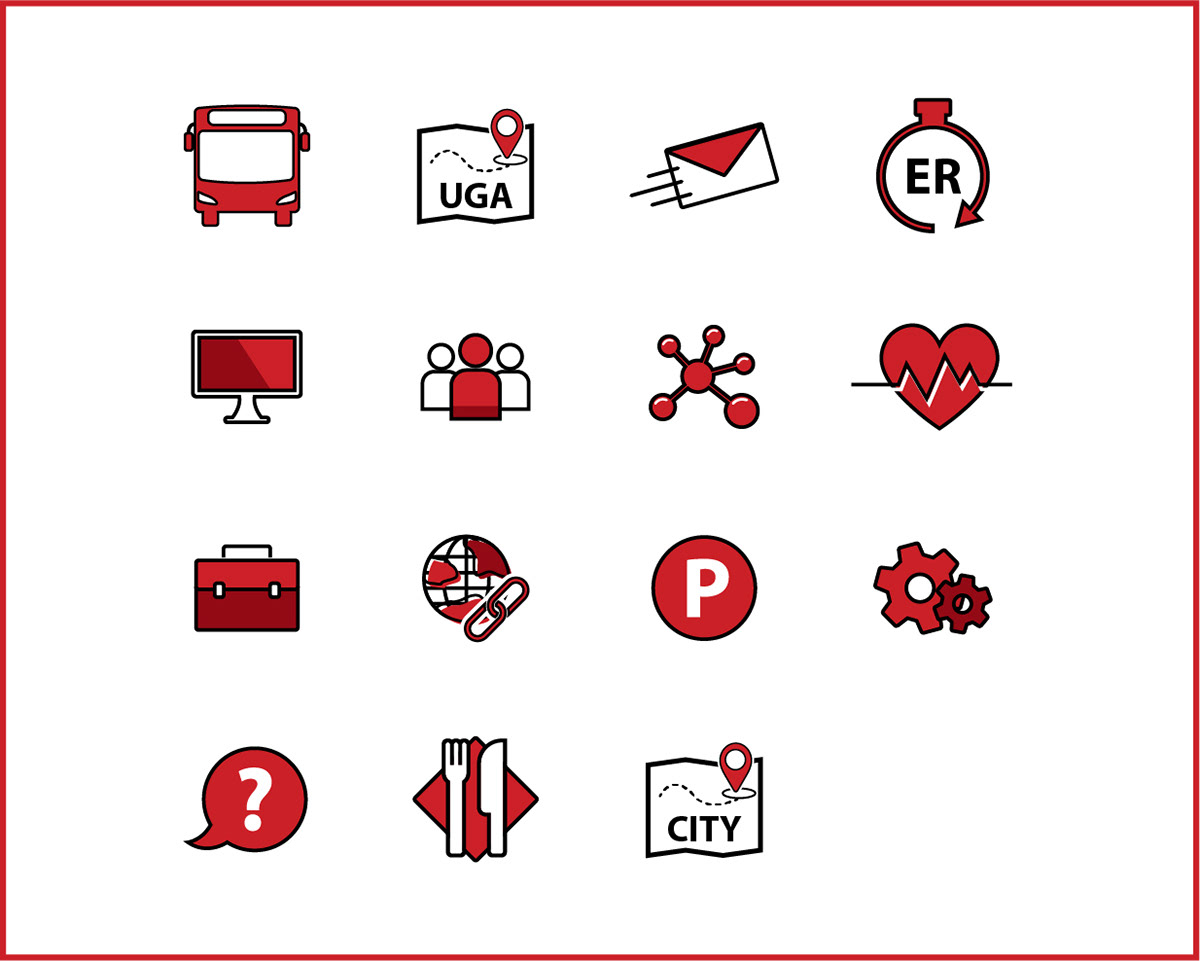 Make color fit snuggly into the lines and add small, white details for depth