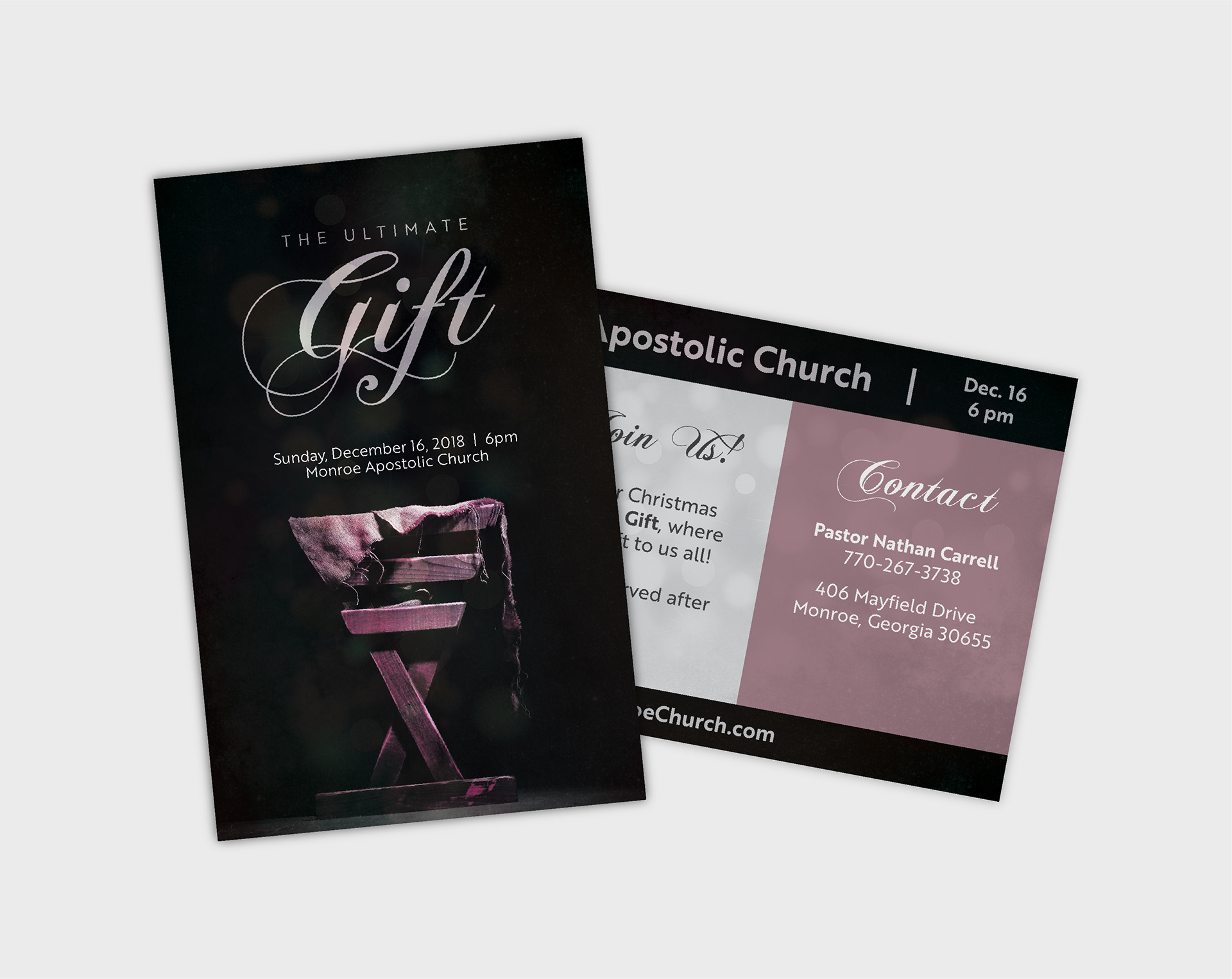 Introduction
Promote the Christmas Program with appropriate imagery and style.
Salvation, Jesus, birth, serious, humbling
Appreciating and honoring the The Ultimate Gift
Everyone!
Solution
Show the solemnity of the event with deep respect and honor. After all, it's all about our Lord and Savior who came to die on the cross for us.
Flyers with a front and back, allowing the front to have a large image/graphic to capture attention and rthe back to give information.